When you set up a team to complete a task or do a job, or work together indefinitely, one major assumption is that everyone's work is equal. Everyone pulls their weight. The workload should be distributed equitably. Isn't that what you would naturally think?
It depends.
I got to thinking about this after listening to an interview with Brian Eno, the producer, writer, musician and longtime collaborator of David Bowie and others. He's well known in the ambient music world for decades of work, and has produced albums by Talking Heads, U2, Devo, Ultravox and has contributed to recordings by Genesis, David Bowie, Massive Attack and on and on.
In other words, the 72-year-old has been around awhile.
So when he discussed how he worked with U2, producing The Unforgettable Fire, Wide Awake in America, Achtung Baby, Zooropa, and others, something he said caught my ears.
Teamwork is not democratic, and it shouldn't necessarily be. (I'm paraphrasing). Sometimes you need more of one person and less of another person's contribution. The dynamics of teams, especially long-term teams like bands, fluctuate and the work requirements of each person will come and go depending on the situation.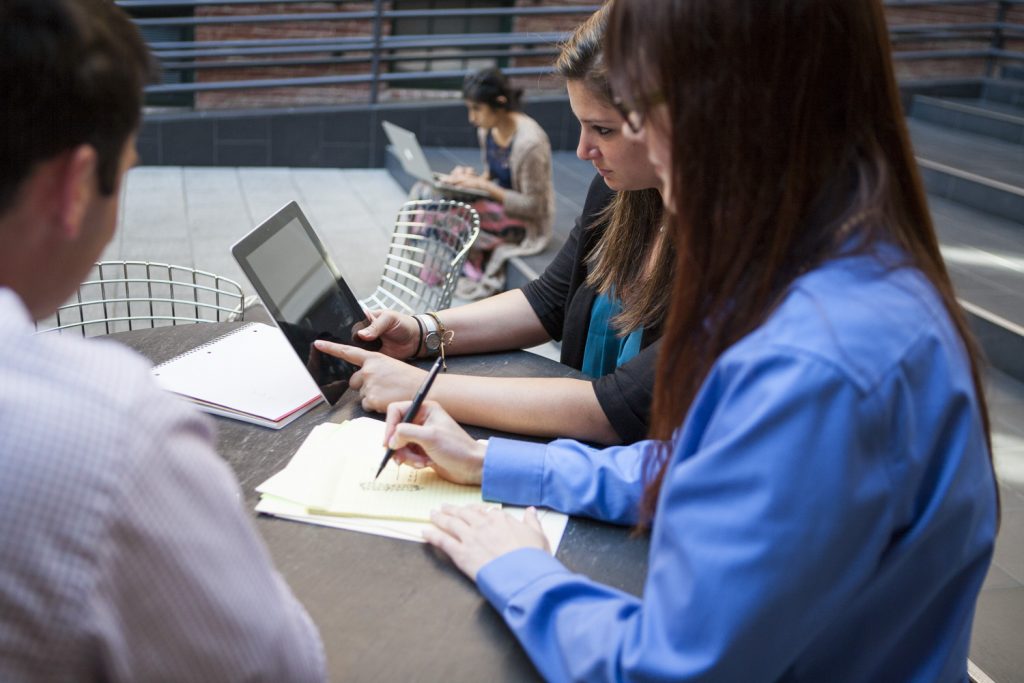 I think that's a valid observation. Depending on the task or challenge in front of a team, whether it's four people in a band, or three or six or fifteen people working to execute a tradeshow exhibiting appearance at an upcoming show, each person will have a different role, and their overall contribution may differ in terms of time and energy they put into it.
In Eno's case, he gave an example that because he's an outsider, and not a member of the band, he can give feedback on items that might otherwise be a touchy subject if given by one of the band members.
That would seem to be the case in a marketing team as well. You have a lead person, who is by definition not only a part of the team, but apart from the team as a leader, and has a different role to play in addressing issues as they come up; different than one of the team members may have.
I think the key here is that everyone feels they've contributed to the best of their ability, are aware of other's contributions and were a valued part of the overall goal of the team, whether it's a short term project or an ongoing team.
---