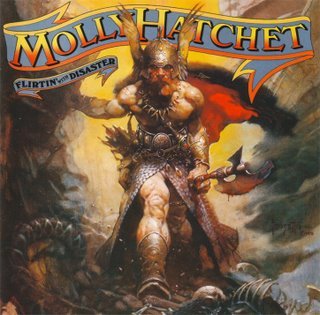 Are you flirting with tradeshow disaster?
You may recall a little rockin' song from the late 70's by the Florida band Molly Hatchet called 'Flirtin' With Disaster' – and when it came on the radio the other day it got me to thinking that in many areas of our life that's exactly what we are doing!
Flirtin' with Disaster!
So, are you baking up a Recipe for Disaster with your tradeshow marketing?
For instance, does your tradeshow planning look anything like this recipe?
Ingredients
4 medium bars of budget confusion
1/4 c. selfishness
1 tablespoon lackadaisical approach to planning
2 teaspoons bad booth design
7 pounds of inappropriate giveaways
3 oz. untrained booth staff (may be substituted with surly and/or disinterested staff)
4 tablespoons of planning brain freeze
Directions:
Mix together for just a short time, spread unevenly on show floor and let percolate. For maximum results, feign interest in your visitors, discard most leads as 'not for us' and invent a story for the CEO as to why the show was unsuccessful.
Note: by using just a few of this recipe's ingredients, you can still achieve a terrifically disappointing tradeshow experience!