Unlimited choices. Seems like having the pick of anything we want would make things easier, right? For example, I have a subscription to Apple Music. Yeah, it could be Pandora or Spotify or any of the music streaming services. But with a streaming subscription, you have instant access to millions – literally millions – of choices when it comes to what songs or artists or albums to listen to.
Yet often I find myself stumped, not knowing what I should listen to. So I go back to my own library, which has only 50,000 or so tracks. Much easier to find something.
But too many choices? Yeah, doesn't always work. Yeah, when I hear about the new album from Coldplay or Jackson Browne, I can easily jump over and listen.
The less choice you have, the more you must use those constraints to your benefit. I think the same thing applies to the scope of your tradeshow exhibit project.
Sure, you may love to have a large island, 20 x 30 or even larger. Just think of the things you can do with such a large space! But if you have only half or less of that space, it forces you to consider every square foot. And as a result, you can still come up with some very creative tradeshow exhibits.
Want eco-friendly? Use cardboard tubing, bamboo wood, or actual live plant enhancements as part of your design.
Need a table but want it to still be an eye-catcher? Try a custom branded, LED-highlighted odd-shaped table.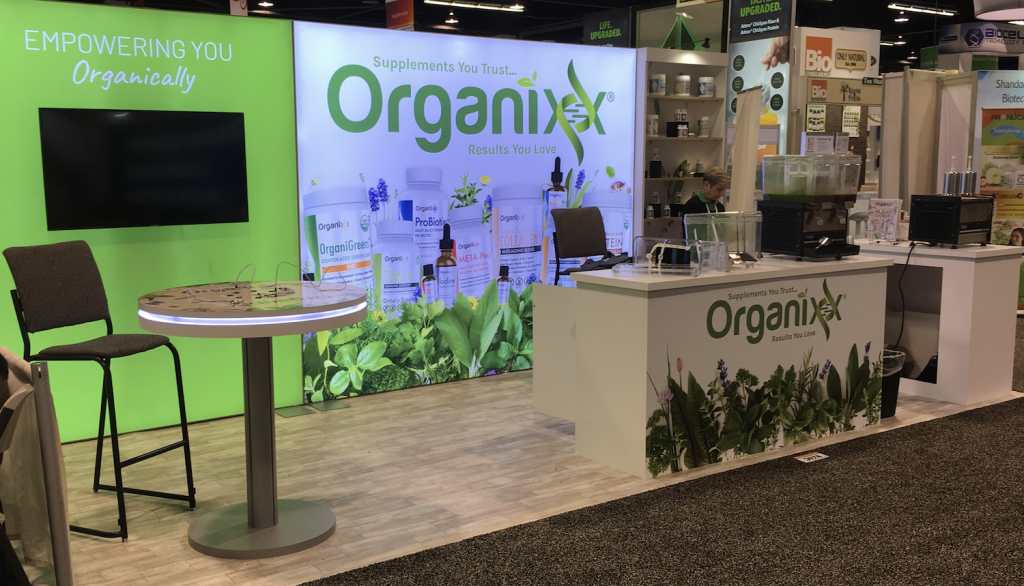 Need to save on cost and still have a nice-looking booth? I've seen several booths that use the shipping cases as building blocks for counters and back walls.
Looking for a way to draw attention to your small booth presentations? Hire a dynamic and charismatic presenter that's experienced in drawing small but enthusiastic crowds.
Creativity isn't limited to large canvases. You can get creative in countless ways. Just pull out your thinking cap and collaborate with others.