This is a guest post by Farlyn Lucas.
In the digital age, the future of print media can seem uncertain. We spend so much time online that it may seem like print advertising is a dying trend. Data from the Pew Research Center highlights how in 2022, 93% of American adults used the internet, a 3% increase from 2021. Undoubtedly, the internet's reach is growing, especially in advertising. However, despite emerging digital trends, print media is still a thriving business with a variety of innovative trends in the digital age.
Overview
Is print advertising still effective? Though many companies overlook the importance of print media in advertising their business, it's an incredibly useful marketing strategy. Print advertising is a form of advertising that utilizes tangible media to reach potential consumers. Some popular examples of print marketing are magazines, newspaper ads, and direct mail. With so many different opinions and platforms, companies can pick and choose what method works best for them while also getting creative. When comparing digital marketing to print, there are many benefits to advertising your business via print. Entrepreneur highlights how print advertising is a sensory experience; it builds credibility, there is a high exposure rate, and it has longevity. In addition, print marketing is a great way to connect with potential customers and set yourself apart from the competition. In addition, when compared to digital media, Forbes states that paper materials are "easier to process mentally and tested better for brand recall." Despite what you may think, print advertising is still a growing and evolving market alongside digital media. It's an effective marketing strategy.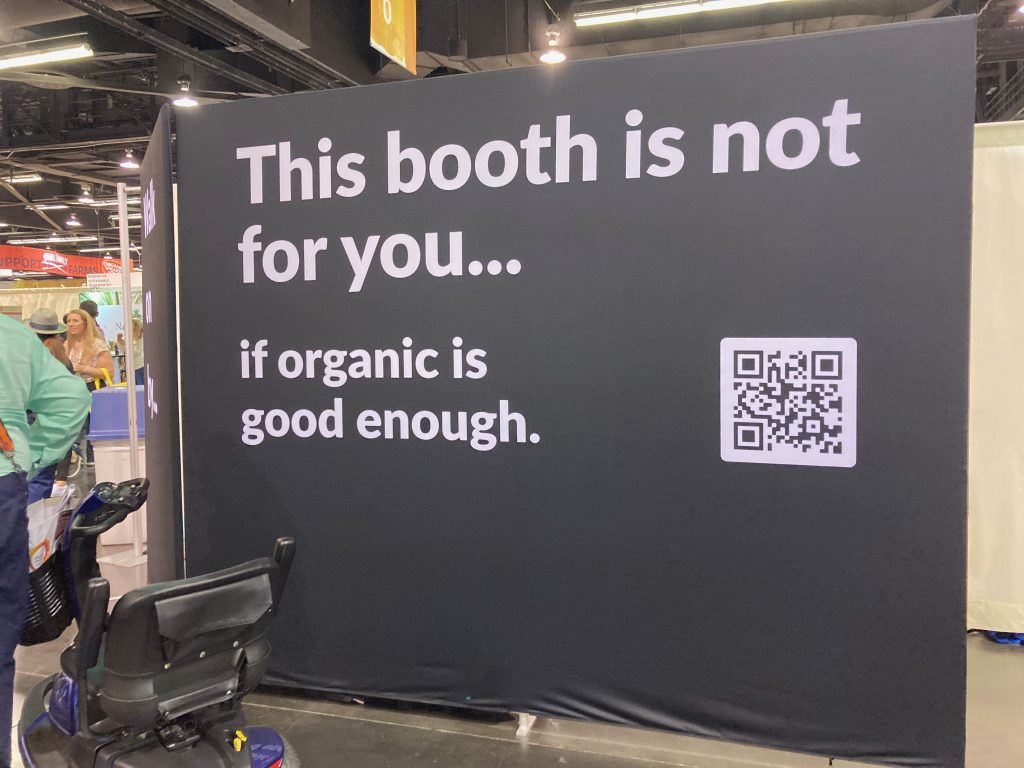 Print Media Trends
There are a variety of trends in digital printing that can help promote your business and drive sales. Here are a few print marketing tips to get you started or take your print advertising to the next level!
QR Codes
One way to capitalize on print advertising is to bridge the gap between the print and digital world through QR codes. Business Insider describes QR codes as "a type of barcode, or scannable pattern, that contain various forms of data, like website links, account information, phone numbers, or even coupons." QR code popularity spiked during the pandemic when contactless communication was key to avoiding the spread of Covid-19. Now they retain popularity and are used for menus, quick links, and contact information. They're also a great marketing strategy. When creating your print advertisement, add a QR code on your page that links to your website. Then, when people see your ad and want more information about your company or product, they can easily scan the code with their phone camera and learn more. It's a seamless way to engage with potential customers and drive sales.
Sensory Experience
Another print media trend is to use the senses to promote your company. While both print and digital media are mobile and informative, print is tactile, meaning that consumers can connect with it in a way that goes beyond visual. Think perfume ads; when you can smell the perfume, you can connect with the product and the company in a way that isn't possible digitally. Another idea is to make your advertisements textured to engage your consumers or use various finishing options to catch the eye, such as laminating, finishing, embossing, and debossing. Again, take advantage of the physical nature of print advertising to promote your brand.
Go Green!
Companies have been pushing to make sustainable business changes in the past several years. Whether that through recycling or minimizing plastic, green initiatives pay off. Forbes highlights how 88% of consumers "will be more loyal to a company that supports social or environmental issues," and 87% of consumers "would buy a product with social and environmental benefit if given the opportunity." There are many changes companies have been making to make their print marketing campaigns more sustainable. Some ideas include utilizing recycled materials, eco-friendly packaging, and partnering with environmentally conscious printing companies. These small changes not only have a positive environmental impact but attract environmentally conscious people to your company. A win-win!
About the author: Farlyn Lucas works as a freelance writer and communications manager for a media agency based in New York. She has a knack for writing on various topics, especially marketing, business, and industry news.