It's July, and it marks a milestone in the life of TradeshowGuy Exhibits and my career in the tradeshow world. This year marks 21 years since I moved from radio into the tradeshow world and sold my first project, a custom 20×20 tradeshow exhibit, to Kettle Foods. At the time, I had just been hired by Interpretive Exhibits in Salem and happened to have a good friend at Kettle, and they just happened to be on the lookout for a new tradeshow booth.
I was off and running. For the next nine years, I brought in numerous corporate, government, and nonprofit entities into the clientele at Interpretive Exhibits. Then in July 2011, the owner shut the company down. At that point, I had a choice: find another job or try to keep going on my own in the tradeshow world. It took a bit of effort, but with a handful of clients from the defunct company, I was able to make a go on my own.
A Diverse Clientele and Noteworthy Achievements:
Since then, TradeshowGuy Exhibits boasts an impressive roster of clients, including distinguished names like Bob's Red Mill, Schmidt's Naturals, Meduri Farms, Nancy's Yogurt, Hyland's Homeopathic, Wedderspoon Natural Honey, Dave's Killer Bread, and Alpine Bread, Organixx, Safe Catch, and more. Our involvement with SoYoung, which received the prestigious Exhibitor's Portable Modular Awards in the 10×10 category, exemplifies our commitment to crafting exceptional exhibits that stand out on the trade show floor.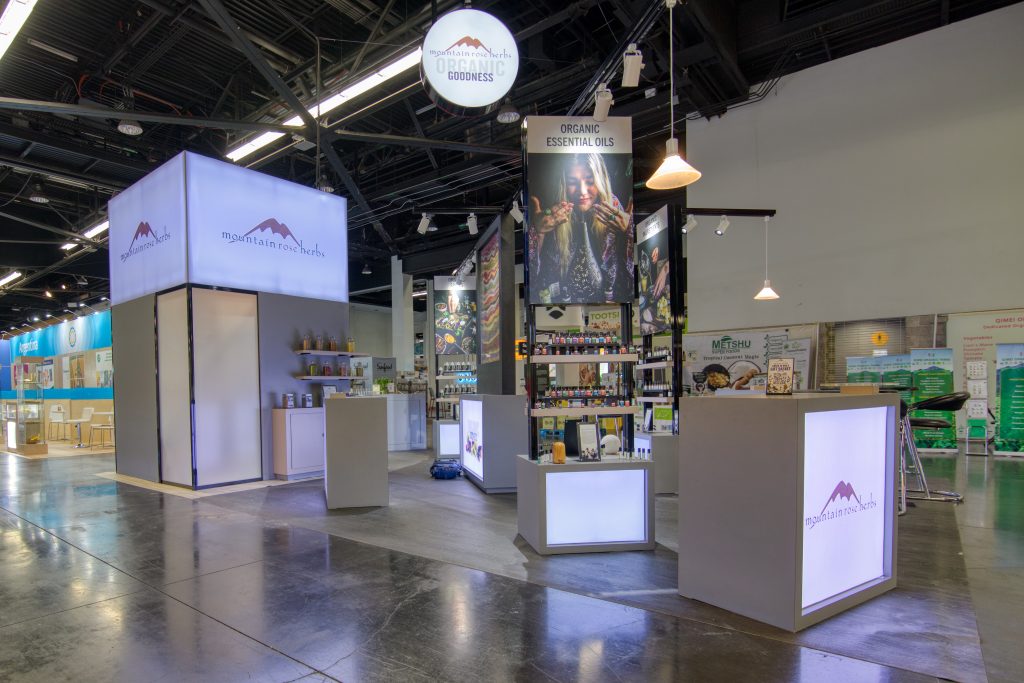 An Expert in the Field
I've been at the helm of TradeshowGuy Exhibits since the beginning. In an effort to show off my growing expertise and knowledge in the tradeshow industry, I was lucky to have been recognized by Exhibitor Magazine, a monthly publication devoted to trade show professionals. They featured me in a thought-provoking article titled "Trade Show Survival Guide." The article focused on my book, "Tradeshow Success: 14 Proven Steps to Take Your Tradeshow Marketing to the Next Level," which provided invaluable guidance to businesses seeking to maximize their impact at trade shows.
Building on the success of his first book, I published a follow-up gem in 2018 titled "Tradeshow Superheroes and Exhibiting Zombies: 66 Lists Making the Most of Your Tradeshow Marketing." This publication offered practical advice and strategies to maximize every tradeshow opportunity.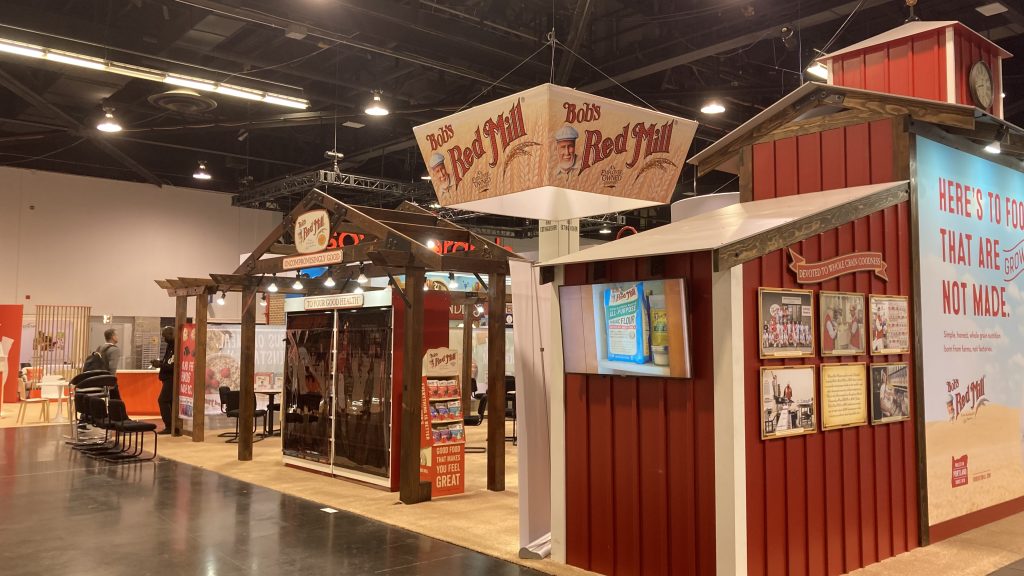 Collaboration with Trusted Partners:
TradeshowGuy Exhibits owes much of its success to the unwavering support of trusted partners who have played pivotal roles in the company's journey. Working hand in hand with Classic Exhibits for design and fabrication has allowed TradeshowGuy Exhibits to bring to life captivating and innovative exhibits that leave a lasting impression on attendees.
The partnership with Eagle Management for show labor ensures that each exhibit is flawlessly executed, allowing clients to focus on building connections and leaving a lasting impact on their audience. And with Scan Global Logistics managing shipping logistics, TradeshowGuy Exhibits can rest assured that their exhibits and materials arrive safely and on time, no matter where the event occurs.
I should also mention 3D exhibit designer Greg Garrett, who has provided us with several great designs, including the iconic Bob's Red Mill 30×30 island booth that gave the company ten years of service before finally being retired last year.
Embracing the Future with Confidence:
As TradeshowGuy Exhibits celebrates 22 years in the trade show business, the future looks brighter than ever. With a proven track record of excellence and a commitment to innovation, the company is ready to embrace the challenges and opportunities that lie ahead. Their passion for creativity and dedication to client success will continue to be the driving force behind their accomplishments in the future.
A Heartfelt Thank You:
Finally, to our esteemed clients, partners, and all those who have been part of this incredible journey, TradeshowGuy Exhibits extends its heartfelt gratitude.