As a marketer, it's pretty common to come back to the office with a healthy list of names and contact information that you're planning to follow up on. And don't do it very well.
Follow up is necessary in any sales endeavor, but you'd be surprised (or maybe not) by how bad or ineffective some salespeople are.
Example: a couple of years ago I was pitched on LinkedIn (not my favorite way of being pitched, but that's a story for another day), and thought the offer was something I was at least interested in checking out. I ended up spending $50 or so on an hour consultation, which was useful, but was set up as a prelude to a bigger prize: a longer-term commitment to bigger and better ongoing, personalized consultation.
When we wrapped up the initial hour – at which we both had some time and money invested – the implicit understanding was that I would be hearing from him about possibly engaging me on a larger purchase.
I never heard from him again. Had I, I would have seriously considered his pitch. I thought his initial information in the one-hour consultation was useful, and I saw some potential for doing future business.
But it never happened. Because he never followed up.
When I meet exhibitors at a tradeshow, I look to get a name and business card – and then leave them to their business. I'm not trying to sell anything there. That all comes later. Yes, sometimes we do get into those sales conversations – at their lead.
And in this industry – tradeshow exhibit sales – the sales cycle is long. Companies don't make capital investments in tradeshow exhibits often – maybe every 5 – 7 years. Or MORE. So the key to making a sales is to be someone that is remembered when the time is right.
Which is why I follow up as many times as it takes when I have a lead I feel is worthwhile. Not every lead develops into a sale. But the leads I let drop and don't follow up on NEVER lead to a sale.
Lead Follow Ups
What's your lead follow up look like? Do you have a system?
There are no absolutely right or wrong ways. Any follow up system is better than no system at all. But to me it makes sense that your follow up system should include most, if not all of the following:
A way to track everything. I use Excel, creating a spreadsheet that tracks date, name, company, potential client, reminders, phone numbers and other pertinent notes. I tried Salesforce and used it for a couple of years, but the tools were way more than I ever needed, and the cost couldn't be justified based on the usability. Tried Pipe Drive, too, but it wasn't a good fit, either. To me the spreadsheet may be a bit clunky, but it's easily searchable, and if set up right, can easily track all pertinent data.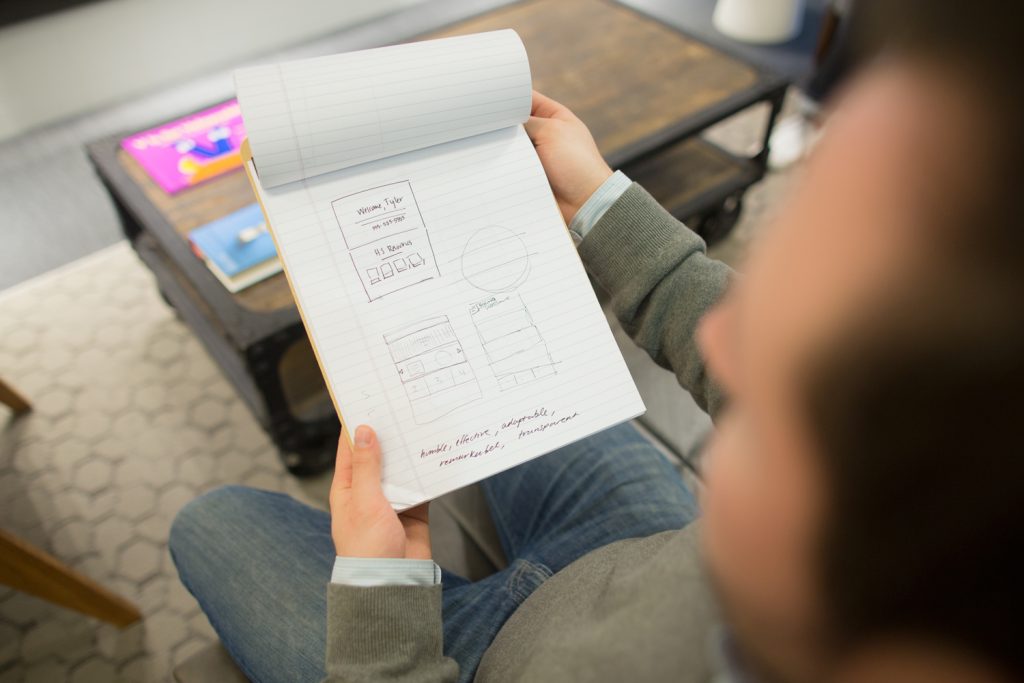 Calendar to remind you of follow-ups. Google calendar works great for me. As soon as I get off the phone and enter a note in my spreadsheet, if there's a follow-up call agreed on, I'll add it to my Google calendar and put a reminder notification about ten minutes prior. Google calendar is also very useful because you can copy and paste phone numbers and other notes, which means you don't have to go searching for the notes in a spreadsheet.
LinkedIn: not everyone I follow up with is on LinkedIn, but a good 90% are there. That way I can scan their profile to get a sense of the person, and if something pertinent comes up I can reference it (went to same school, worked in same city, root for the same team, or whatever).
Ways to Follow Up
About the follow up itself, here are the ways that I use:
Email: make the initial contact after the show via email within a few days. Short, to the point – "nice to meet you, just wanted to reach out and express my hope that you had a great show, etc." if there is a specific follow up that you both talked about, bring that up.
Phone: I call people a lot. It's hard to get in touch with people on the phone, but it's much more personal than an email, and harder to ignore. Plus, my pleasant personality (of course!) shines through. It's pretty easy to tell within a moment or two if there is a real lead there.
Snail Mail: If I have a pretty good lead, I'll send one of my books. Hard to ignore, and easy to remember as time goes by. If you don't have a book, send some swag. In speaking with a marketing pro in the last year or two, we came up with some things to send that can make an impression, including stress balls (including note that says "don't stress over your next show!"), measuring tape ("measure your success with us!"), microfiber cleaning cloth ("clean up your booth and clean up on your competition!"), a custom-printed company calendar (in December of course), coffee gift cards ("let's chat over coffee!"), sunglasses ("when you work with us, the future's so bright, you gotta wear shades!"), and so on. Lots of ideas. Send one every few weeks for a year, combined with email outreach and it becomes harder for them to forget you.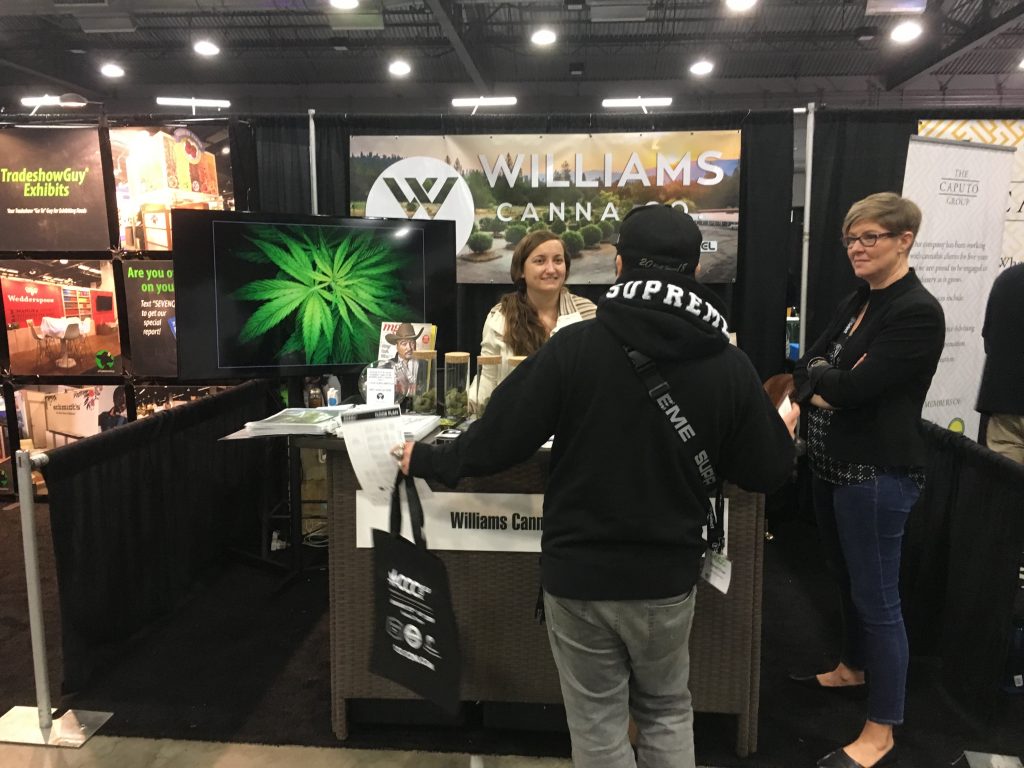 And if your personality allows you, have a lot of fun with it!
Don't forget hand-written thank you notes when you acquire a new client, or even when you have a successful in-person meeting or phone conference. People love to get thank you notes.
If you have prospects that are not qualified for immediate business, but them in a long-term follow system. Do outreach (email, snail mail, phone call) every 4 – 6 months, just to remind them you're still there. Things do change, nothing is ever static. People move, new people take over. I've made sales at companies where I thought I had no chance, but suddenly there's a new person at the helm and they are looking for something new.
The Three Keys
The three keys to follow up success in sales, whether the lead came from a tradeshow or somewhere else:
Patience is a virtue. Play the long game, don't give up. Persistence is the other side of the patience coin. Use both.
Be consistent. If you're going to engage with prospects on a regular basis
Be yourself. Just because a system works for another sales organization or another person doesn't mean it'll work for you. Keep tweaking, keep working, keep what works, don't keep doing what doesn't work.
It all sounds so simple, right? But sales, whether from tradeshow leads or direct or from other forms of lead generation, takes consistent planning and work.