What happens when you, as a company, take a stand on an issue important to you on the tradeshow floor?
As with pretty much everything, the answer is: it depends.
I don't see it all the time, but there are a few examples where supporting a cause is a big part of a company's tradeshow exhibit. A part of their public-facing stance.
The first one that came to mind was a recent update to an exhibit we did for Dave's Killer Bread. Dave Dahl, the famous Dave of the namesake brand, had a, shall we say, interesting history. As a result, in 2019's updating of the exhibit for Natural Products Expo West in Anaheim, DKB focused a large part of their messaging on an issue important to them: making sure felons have a second chance. Their main counter and backdrop behind it were graced with statistics and images offering their take on the issue.
Another recent project seen at Expo West was Kashi's spare booth warning of the lack of organic farmland in the U.S. There was no product to taste or see, just a simple 20×20 exhibit that displayed their concerns.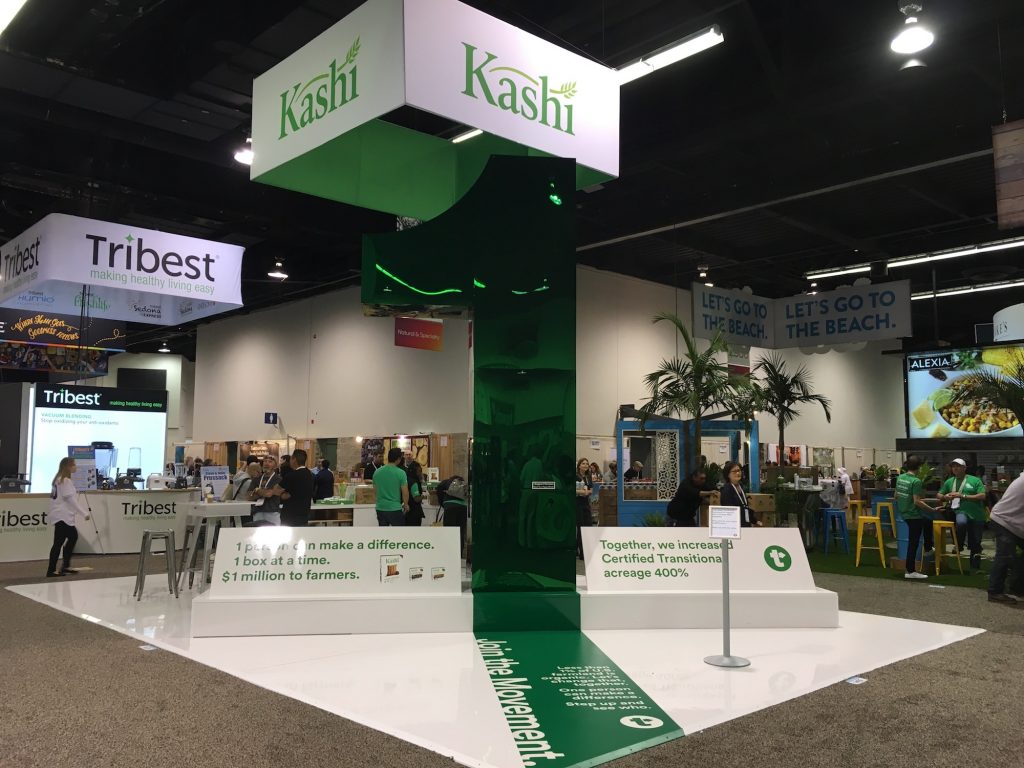 Another client, Bob's Red Mill, made a change to their overhead banner touting that the company was an employee-owned company.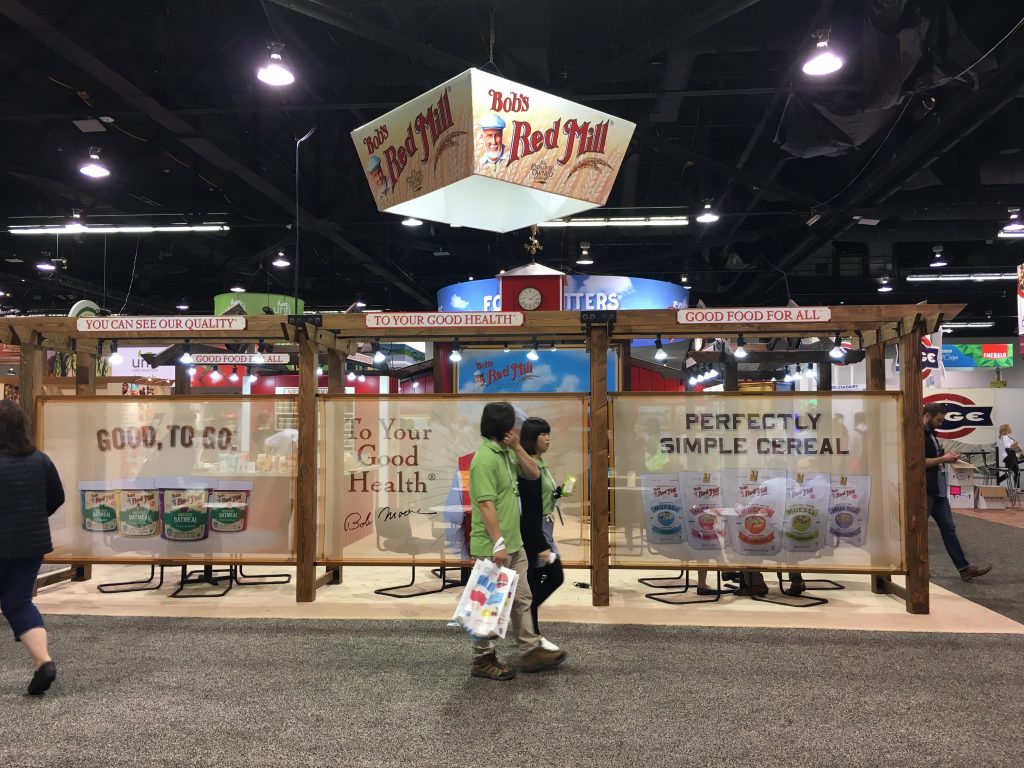 Once you start looking, it's not hard to see the causes that companies support in their tradeshow booths. World's largest B Corp. Zero waste to landfill. 100% organic. Save the Bees. The free-from market. And on and on.
Sure, you could say that especially in the natural products world, showing off your bona fides is just good marketing. And that's true. But many companies go beyond that and plainly support causes as part of their tradeshow exhibit that a few years ago would be rare.
It'll be interesting to see how this continues to unfold, and if it's as obvious in other industries.