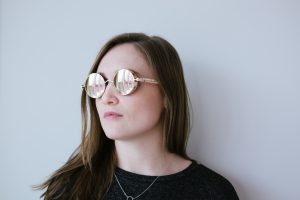 As an exhibitor, or someone who manages an exhibit program for a company, you have oodles of details to keep track of each and every show. This often means you don't have time to stop and ponder the very act of exhibiting at a tradeshow. But sometimes taking time to do just such a thing is a good thing. These questions are not aimed at the logistics of your exhibit, but are pointer more towards the internal conversation you may have with yourself and how you and your staff approach the act of marketing while standing in a tradeshow booth with the intent of finding potential clients or customers.
Do you have any blind spots?
What are your hidden strengths?
Are you really focused on the things that are important?
When it comes to networking, do you push your comfort zone or do you play it safe?
How well do you take care of yourself during the few days of the show?
Does everybody on your booth staff know all of your products or services well enough to talk about them fluently?
Do you sometimes talk too much to visitors just to fill time instead of letting them talk?
Do you have three good questions to start a conversation centered on the needs your product or service fulfills?
What information do you need to determine if a visitor is a prospect or not?
Once you qualify a visitor, what precise information do you need from them to move forward?
Are you comfortable you're doing all you can to maximize the company's time on the tradeshow floor without doing too much and getting burned out?
Do you have a tested plan to gather all leads and get them back to the sales team in a timely manner?
I could go on and on, but the point is to have you examine your involvement in tradeshow marketing from a different perspective and see if you could find some areas to improve. What questions should you be asking yourself or your team?